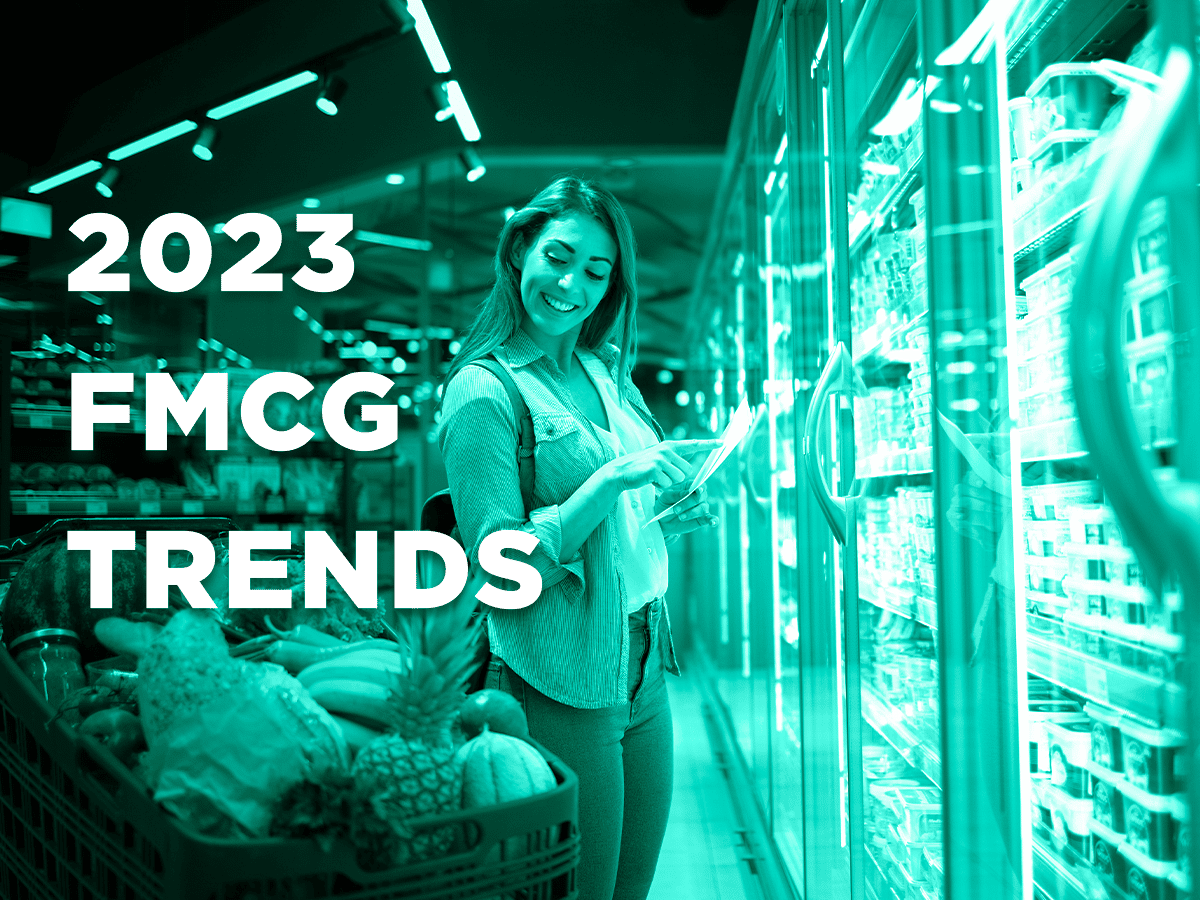 For a couple of years now, the FMCG industry has been generating reliable growth and return on investment. The industry is one of the few that has been able to grow even in the COVID-19 crisis. Still, due to the shift in customer behaviours, buying habits, demographics and fast-changing trends, 2022 is continuing to remain a rough year for FMCG brands.
Now that a global recession is at the doorstep, and the cost of living is increasing, we might say that the fast-moving consumer goods industry is subject to major changes and challenges in 2023.
To understand the nuances in the future of the FMCG industry, through this blog, we will evaluate the current FMCG industry trends and share our predictions for 2023.
Plus, we will also explain how to utilise qualitative and quantitative research to understand the customers in the FMCG market and gather actionable insights to make informed business decisions. Sounds exciting right? Let's get started!
2022 FMCG Trends That Shaped the Industry
The rising prices of FMCG products, increased costs of living, high inflation rates and ongoing social upheaval prompted by the pandemic added to one thing: customers who are thriftier than ever before. Additionally, during the last few years, global logistic operations and supply chains have experienced a variety of challenges due to lockdowns, national emergencies and shortages in raw materials.
These fluctuations in customer behaviours and operations affected the fast-moving consumer goods market. According to Clarkston Consultancy's research, these factors increased the need for more direct-to-customer channels and having a further understanding of customer behaviours to evaluate purchasing decisions.
Let's take a closer look at all these trends that shaped the FMCG industry in 2022.
1. Rising Need for More D2C and Digital Channels
As the pandemic pushed the digital maturity of consumers several years into the future, and Gen Z entered the scene as the biggest consumer group, the FMCG industry has shifted towards more digital and direct-to-customer channels.
Today's customers are more likely to need to engage with FMCG brands in a multichannel way instead of simple retail interaction. In fact, this year, online grocery sales rose 17% in the US alone. This shows that consumers are not going to stop online shopping in the future years and instead rely more on shopping for FMCG products via eCommerce channels.
Therefore, for an FMCG company to survive and grow in these challenging times, acquiring a more customer-centric marketing strategy, which delivers more personalised, consistent, and rich experiences through both digital and traditional channels, is essential.
2. Ethical & Sustainable Shopping as a Priority
For over a decade, the desire for more ethical and sustainable products and environmentally-conscious practices has already been on the rise. As the buying power slowly shifted from millennials to Gen Z and the world encountered an uptick in natural disasters, the extent of sustainability concerns has accelerated during the last few years.
Therefore, today's customers are eager to change their dietary habits to a more plant-based, sustainable way. Additionally, according to FMCG Gurus 2022 Industry report, most customers in the market expect FMCG brands to mirror these concerns.
Last year, 41% of internet users worldwide ditched a product or service from brands that violated environmental and ethical values. This shows that sustainable and ethical shopping is gaining more importance for customers in the market.
3. Health and Wellness Staying as One of the Main Motivations
Clearly, the pandemic fueled an already rising interest in wellness and well-being and turned these into the main drivers in customers' purchasing decisions. Therefore, today's customers have a proactive and preventative approach to health, in which they look for FMCG products with more nutritional benefits and healthy alternatives.
A survey conducted by Nielsen revealed that during the last years, nearly half of global customers made more proactive health and wellness choices to live longer, healthier life and avoid preventable diseases.
This shift affected the attitudes towards various product categories in the FMCG market. For example, most customers took a greater interest in foods and beverages that boost their health beyond basic nutrition, started avoiding dairy products, and changed their diets to veganism due to health concerns. Indeed, the number of vegans has increased by 40% since 2020 in the UK.
4. Increasing Demand for Conscious Indulgences
Today's customers want moments of enjoyment and escapism that do not conflict with their health goals or wallets. Therefore, while taste and enjoyment remain the primary reason why people turn to FMCG products, there will be a demand for more conscious and affordable products that offer moments of indulgence and a genuine experience.

Future Predictions for FMCG Trends in 2023
In summary, 2022 was an exciting year of change and growth for the fast-moving consumer goods industry. To maintain growth and customer retention, FMCG companies have needed to adopt more innovative practices, understand the shift in customer motivations and keep up with external factors like inflation and challenges in supply chains.
So far, we have evaluated the current situation in the FMCG industry. So let's move on to future predictions for 2023.
Customer Priorities Will Shift
During the last two years, customers' priorities while shopping for FMCG products shifted to more health and wellness-related. Now that inflation rates and ongoing concerns regarding a global recession are increasing, it looks like customers will be adjusting their buying decisions and spending habits to make both healthy and affordable choices.
The Internet of Packaging Will Become an Issue
We have explained that it was essential for the FMCG industry to take customer journeys in a more digital and technological way in 2023. For 2023, it is expected that more innovative and digital solutions, like The Internet of Packaging, will become a competitive advantage for FMCG companies.
The Internet of Packaging will be vital in allowing FMCG brands to function at full capacity, maximise consumer reach and bring innovative customer experiences to life.
Selective Shopping Habits Will Increase
As a result of current economic conditions and health concerns, in the next few years, customers will be shopping differently by embracing a selective mindset.
Nielsen's study shows that nowadays many customers are switching to buying lower-quality items and prefer to shop at discount stores and traditional trade outlets. This shows that selective shopping habits will be popular among all customers, even the ones with high incomes.
Understanding Customers' Will Be Key to Sustainable Growth
The fast-changing dynamics in the industry and shifting customer preferences show that to maintain growth in the FMCG industry, companies need to gather information and collect actionable insights. This is key to not wasting their time and money and providing unique experiences for their customers while making product development and innovation.
This is where market research steps in. Conducting quantitative or qualitative research enables FMCG brands to notice opportunities in the target market, test product ideas, evaluate the overall performance of marketing campaigns, and track brand reputation.
If you want to gain a competitive advantage in the FMCG sector by sitting next to your customers, we are here to help you with our market research solutions to innovate together in real time.
At Bolt Insight, we put customer insights at the heart of market research processes and use a social media-based behavioural targeting strategy to help you speak to the right audiences. That's what we stand for.
Need more information? Feel free to contact us to discover Bolt Insight solutions!