Track insights on a real-time interactive dashboard
A best in class, fully interactive market research dashboard
that helps your business upgrade its daily toolkit
to accommodate ever-changing consumer behaviours.
Generate impactful insights. A precise and powerful data analytics and reporting platform to help you make key data-driven decisions.

Fully interactive functionality enables you to collect and connect with your consumers in real-time – all in a single view.

Discover trends, accelerate potential opportunities, and elevate your data analysis and reporting to a whole new level.

A dynamic approach to help your teams utilize impactful insights to optimise your brand health and performance.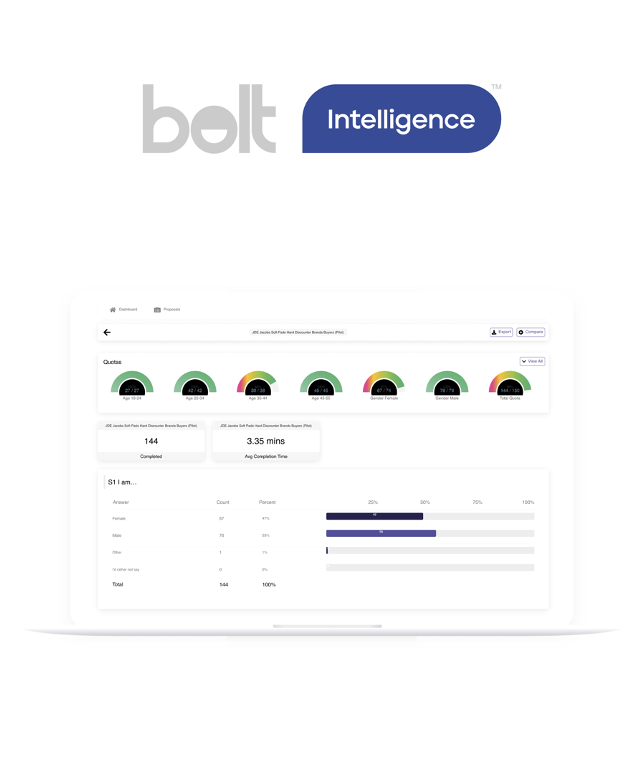 Generate easier and faster intelligence
to turn insights to action.
With the support of Bolt Intelligence's modern dashboard technology,
turn your data into action plans with actionable insights direct from your consumers.

An interactive live dashboard, designed to help you to better understand data using relevant KPIs and metrics, timely trends, and valuable real-time insights.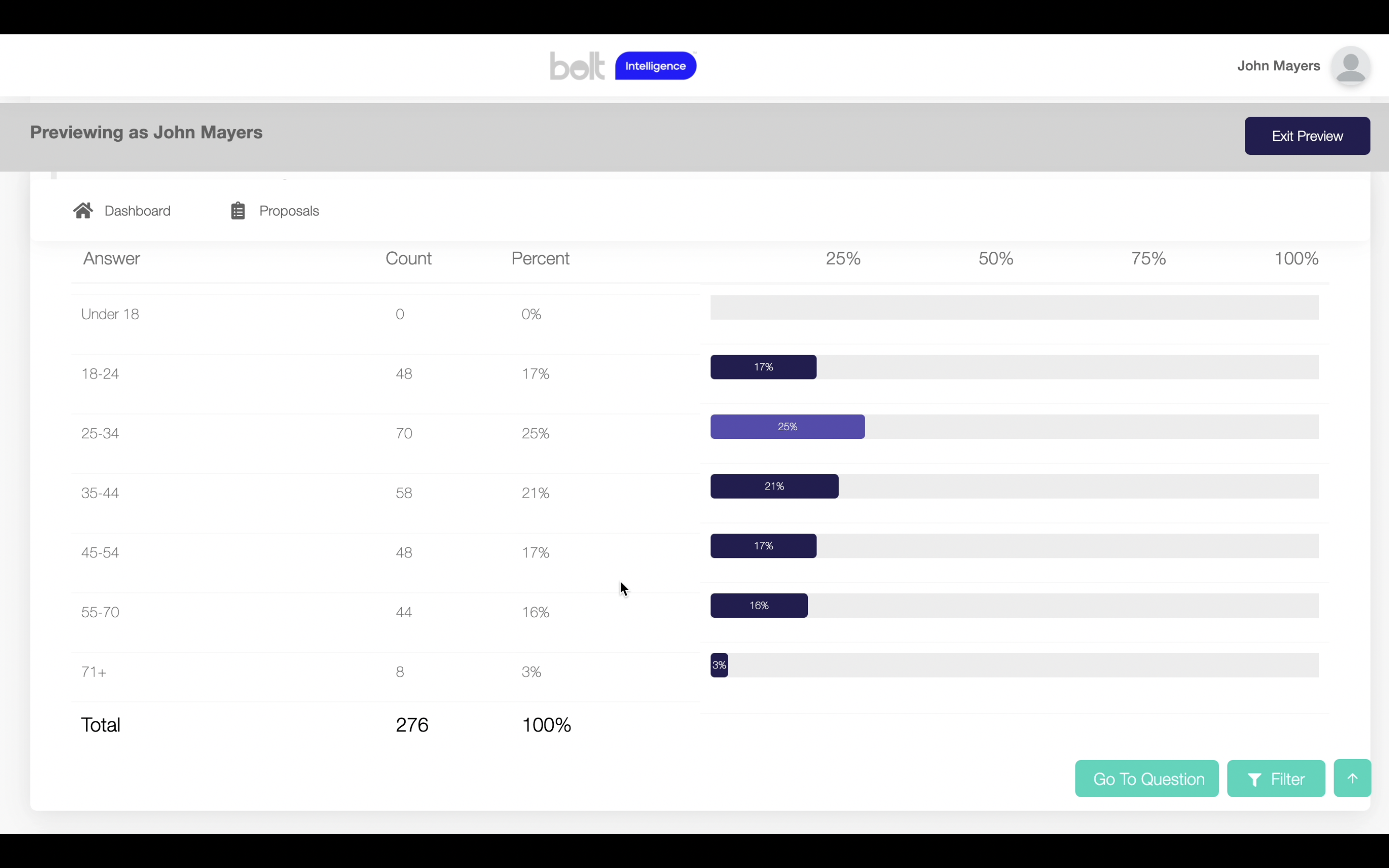 From data to real-time visualizations in minutes.
Study data stories instantly.
• Track the data during the field.

• Create all types of data charts automatically.

• Download the raw data.

• Manage the whole process from brief to reporting with your team.

• Review and approve the budget proposal.

• Uncover blind spots and unlock the full potential of your data.

• Find and define the right audience whom your brand values.

• Maximize engagement and create upselling opportunities.

• Monitor progress as you move towards your goals.

• Effortlessly align expectations across teams and stakeholders.

• Be responsive and proactively manage critical issues.

• Reflect on performance with scalable insights.