The term "actionable insight" might be overused and perhaps rarely understood. Though, gathering actionable insights is essential to maintaining a data-driven and successful marketing strategy.
Thus, any business looking to unearth the power of data to aid in decision-making should think about it with regard to actionable intelligence to turn data into actionable insights.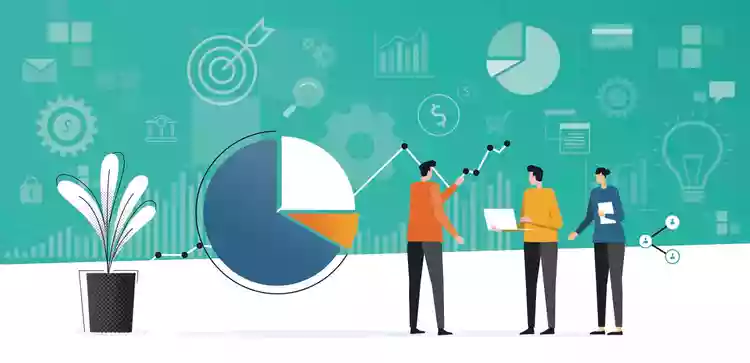 But what sets actionable insights apart? And how do decision makers generate actionable insights and utilise them to make smarter business decisions? We know that when it comes to insights, a lot of questions arise.
To help you understand the nature and significance of actionable insights, we've compiled all the information you need to know about spotting quality insights that will be your partner in crime in improving your marketing strategy, understanding customers' needs, and making smarter business decisions.
Basics of Actionable Insights: How do Data, Information, and Insights Differ?
In terms of digital analytics, an actionable insight can be described as the ability to respond to a data set or information in a way to help you improve your organisation's performance through digital ingenuity.
Although it's easier said than done–only a small proportion of businesses have been successful in figuring out how to integrate the raw data and drive actions according to data analysis.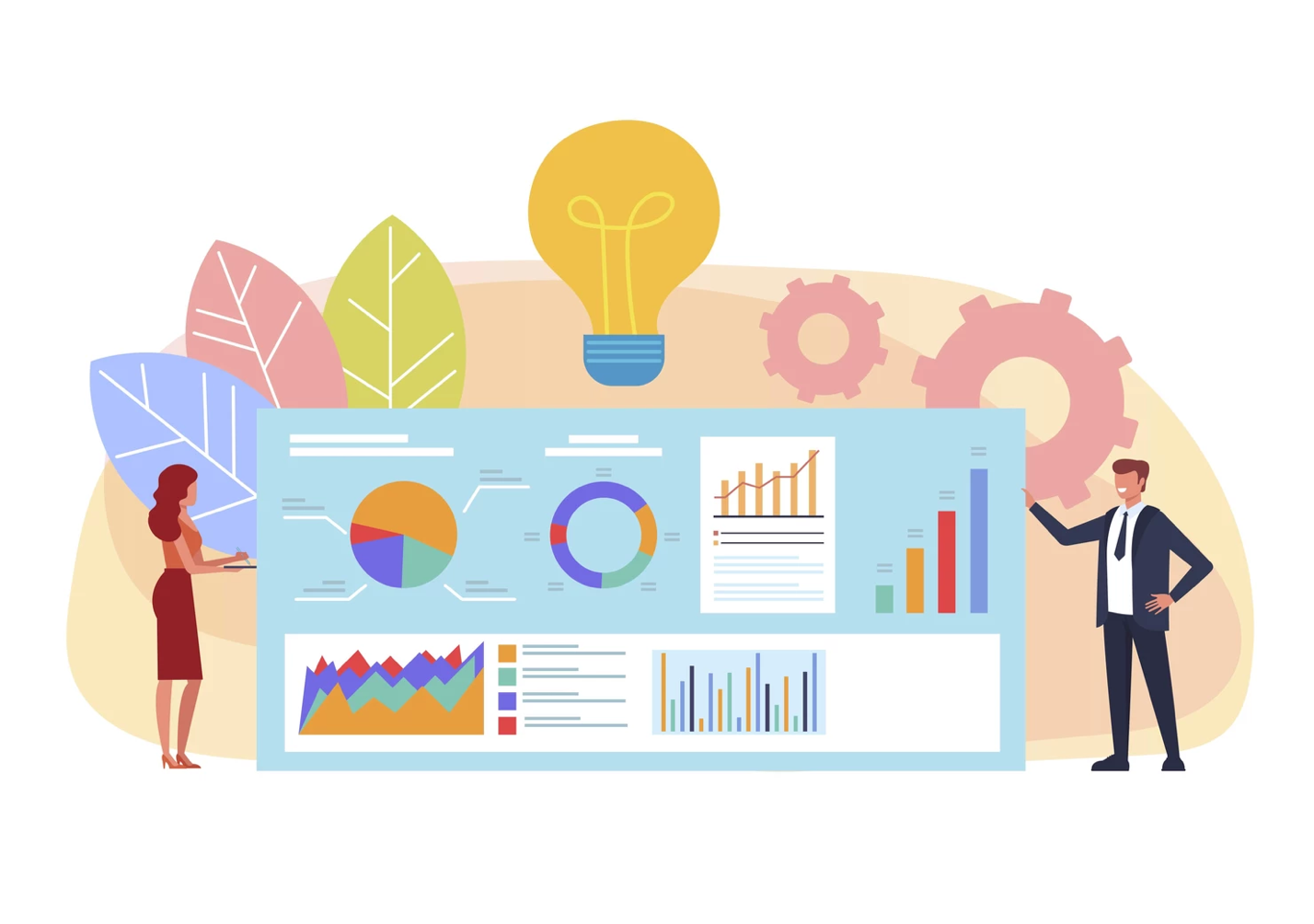 The most commonly left-out piece that can stop this magic from working is not having an actionable intelligence. It is important to mention here that data, information, and insights are not the same things
When trying to generate actionable insights, all of these three components should be holistically processed to turn data into actionable insights.
Let's take a closer look at the concepts of data, information, and insight to have a better understanding of the process:
Data: Raw and unprocessed information can be described as "data." The type of data is divided into two categories: qualitative and quantitative. In terms of marketing insights, raw data can be collected with qualitative and quantitative market research. Without turning it into actionable insights with data analysis, raw data might not be enough to make an informed decision.
Information: Organised and contextualised data can be described as "information." That is to say, when a data set is processed in a context, it provides information that can be extracted in the form of reports, dashboards, and data visualizations.
Insights: Insights can be extracted from data analysis and contextualised information. Still, not all insights are the same and actionable. So an insight that drives actions can be described as an actionable insight.
What Makes an Actionable Insight?
An insight is actionable when it answers a question and in doing so provides "insight" on how to take action, move forward, and make informed decisions.
Data can be structured or unstructured, and not all data is capable of producing actionable insights. Big data provides us with a great deal of data, but there is a limitation to how many insights we can squeeze out of that data.
Qualities of Actionable Insights & How to Spot Them
You need the right elements to sieve out actionable insights. But before looking for insights, it is crucial to address your business goals and objectives. Not just that, it is also important to be aware of the KPIs that are assigned to achieve these goals as the right insights will impact them.
Hence, to make the best out of the data you have, it's necessary to have the right system to gather, process, and deliver data. That simply means tapping into the right data set at the right time to generate a clear picture for everyone to analyse and derive actionable insights.
This lays the foundation for creating truly actionable insights.  Furthermore, actionable insights must also have the following characteristics:
1. Relevance
The information has to be relevant to map it to your strategic objectives. If your information is communicating something out of line with your business objectives or controls, it becomes impossible to squeeze actionable insights from it.
Similarly, if the insights aren't actionable, it means it is time for you to look back at your data collection methodology and ensure you tap into the right factors and drivers.
Additionally, subjectivity is of the utmost importance when it comes to adding relevance to your insights. Subjectivity means delivering the insights under the right setting and at the right time to the right users. Failing to direct the insights to the right audience means refraining from getting the right timely attention and this results in losing relevance.
The setting of sharing insights is also crucial. If insights get stuck in technical complexities and/or get delivered in devices that aren't frequently accessed, then it hinders the stakeholders from putting these insights into action.
Hence, it is crucial for the information to arrive in real time and be accessible to all relevant users to facilitate insights more easily and quickly.
2. Context
Raw data without a framework or context is meaningless. Thus, it is essential to put data into context to derive actionable insights. The context is mostly set by the questions that make you look for insights in the first place and the intended users of these insights.
The task of creating relevant insights often starts with comparing your data and enriching it. Let's look at the points below to help you add relevance to your insights:
Compare and map your audience and segments.
Compare your data set to your business goals.
Compare your data points with your competition.
Allocate numeric value to your findings (like an increase in the qualified leads by X% will lead to increased revenue by Y%).
Enhance the quality of your research with qualitative data. Open-ended questions on surveys are an excellent way to enhance qualitative data.
These and many other business-specific points help your audience to grasp the information you want to convey, which in turn helps you to turn data into actionable insights.
3. Specificity
Only specific and accurate insights are useful. In some contexts, teams look at some insights based on inaccurate or incomplete information and predispose them to a severe outcome. Acting on the basis of an insight that is incomplete, or fails to appropriately explain the why of a particular occurrence, might be a failing way to create actionable insight.
4. Alignment
Aligning insights with your business goals enhances the chance of them becoming actionable insights. Alignment not only makes things simpler but also adds a sense of urgency to the insights to motivate actions.
When you know your business goals, you also know what KPIs are assigned to these business goals. Therefore, the insights you are trying to produce must influence these KPIs and/or metrics to be termed actionable.
Furthermore, explaining insights with clear communication and the right data visualizations goes a long way toward creating action. Amidst the noise of data, clarity and structure help the data to stand out and be visible. Hence, just collecting data is simply not enough. The richer and more accurate your data is, the higher the value of your insights will be.
In Short
In today's competitive scenario, actionable insights in marketing have essential importance. So "actionable insight" isn't just a buzzword–it has the potential to overhaul your decision-making process and provide a competitive advantage by creating a unique customer experience.
We at Bolt strongly believe that actionable insight is not just a glimpse of the past. It means understanding customer needs and expectations today and in the future. These actionable insights help you to drive digital initiatives to accurately determine your ROI.
Want to know more about how to leverage your data to generate actionable insights and make smarter business decisions? Feel free to reach out to us at Bolt.